Our Mooloolaba and Maroochydore Holiday Resort Apartments are tailored to all age groups. We have something for everyone. If you want to sit and read, we have books; if you want to go deep sea fishing we can arrange that; or if you want to sleep we'll let you!
"Great value & perfect location!"
"My husband and two teenage children stayed recently and enjoyed the great location and facilities of the resort.
Stayed in unit 27 which had great views of the ocean & was spacious & modern with cool breezes. Kids could walk to the beach, skate park or ice cream shop. Parents could sit on the breezy balcony watching the ocean or walk to numerous nearby restaurants for dinner.
The Alexandra Headland Surf Lifesaving Club (a short 5 min stroll) has live music on a Sunday afternoon and great meals for lunch or dinner. Manager Craig is friendly and accommodating. Nice!"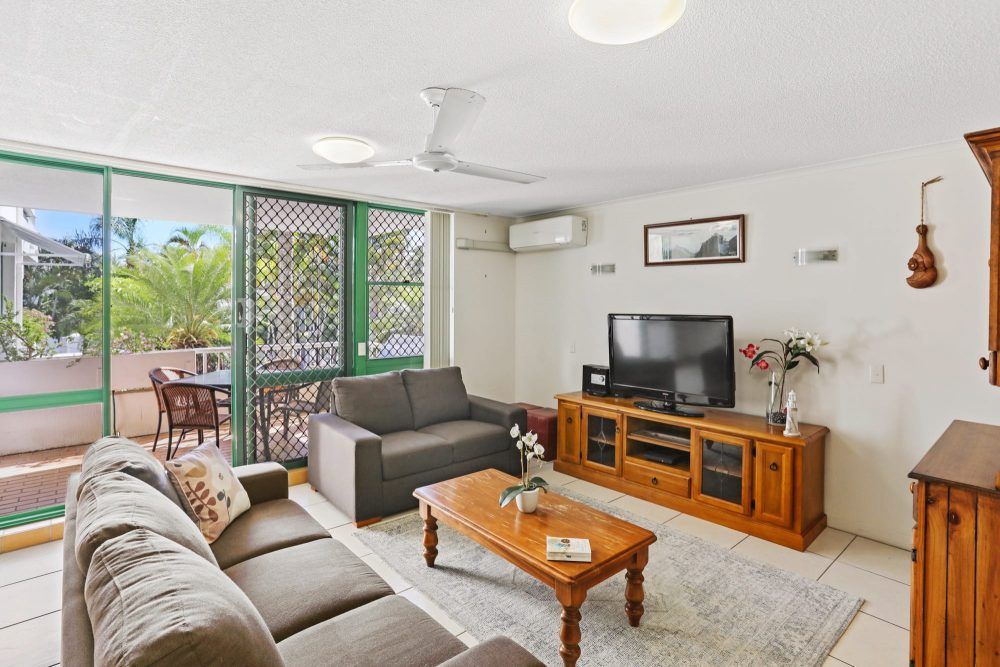 "My wife & I stayed a couple of weeks in March & thoroughly enjoyed our apartment with pool & ocean views.
The tropical gardens make a very pleasant environment. Craig is a very friendly & helpful manager, he gave us some great local advice & went the extra yard to ensure we had everything we needed.
Short walk to all the great places in Mooloolaba (Beach bar & grill & Dirty Moe's are good) & only 5 mins walk to Alex Heads surf club, Black Bunny kitchen & more restaurants. We are looking forward to staying at Headland gardens again soon."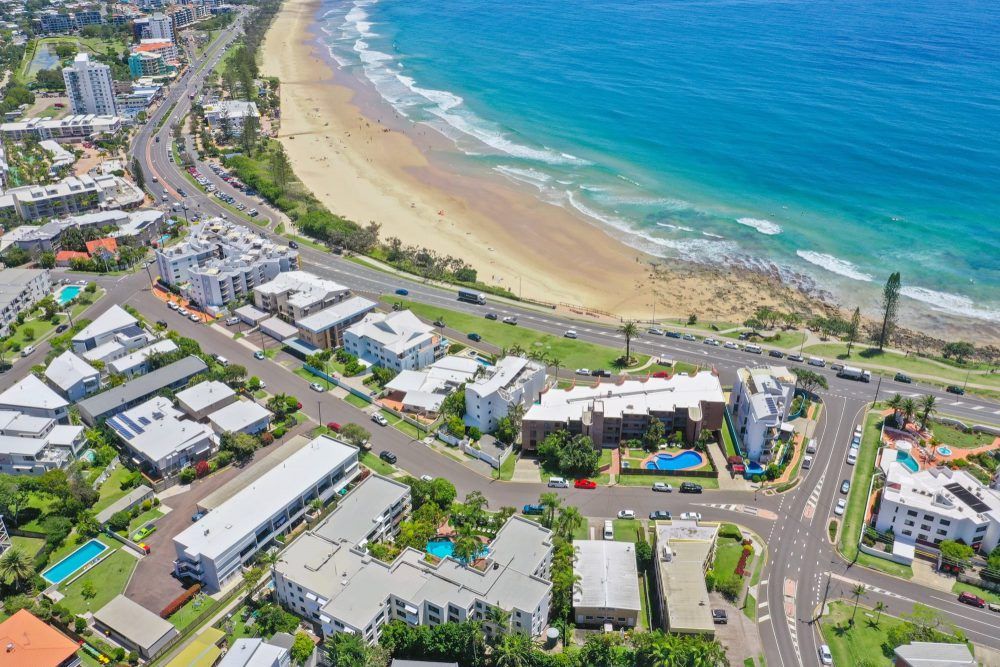 "Great Location, Great Value, Great Place"
"Our family have had Christmas here every year since 2015 (plus an Easter), when I finish my review I will be booking again for this year… what can I say, we love it here, it has become our family traditional holiday! The apartments are spacious, clean, fully functional, and comfortable. The grounds are always well looked after, the manager Craig, is lovely. Despite being a one-man band, if you need anything it is never to much trouble for him. Let's not forget the pool, tennis court, BBQ area spa, sauna and the biggest hit with the kids, a games room!
The location is perfect, a street over from the beach, plenty of options for dining and shopping all within walking distance or a few minutes drive away. Great playgrounds with BBQ facilities, a scooter/skateboard park, all the tourist attractions are within a 20min drive… what more can you ask for!
Prior to stumbling across Headland Gardens we had stayed of a couple of other places nearby, and we always found something we didn't like, nothing major but enough for us to look elsewhere for our next stay. Here we feel comfortable, welcomed and at home.. my kids (8 and nearly 5yrs) call it our holiday home!"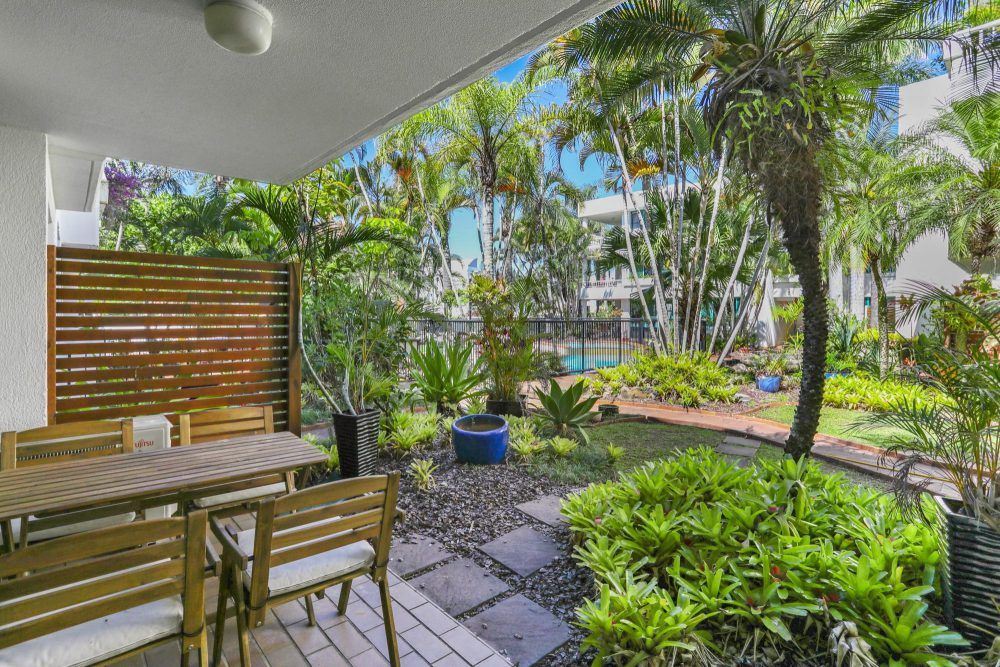 "Close to everything you need"
"Awesome place to stay! Myself and three friends stayed here over Australia day weekend. Comfy apartments, great pool and facility's. Less than a minute walk to the beach.
Few minutes walk to the left is Alex surf club and a few eateries. 10-15 minute walk to the right and you've got Mooloolaba with a lot of restaurants/cafes and shops. Headland gardens was a prime spot and allowed us to thoroughly enjoy our weekend away!"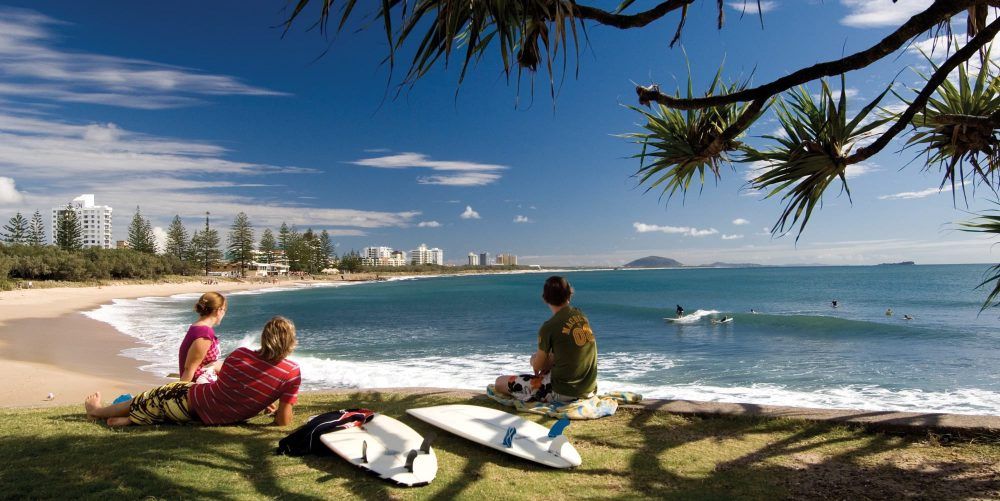 "Friendly and relaxing place to be! Just a very short walk to the beach!"
"We have stayed in a 2 bedroom apartment with the family! It was very clean, quiet and the pool was wonderful!
The onsite manager is very helpful and friendly! Nice place to stay with a family! Close to beach, skate park, bars and shops!"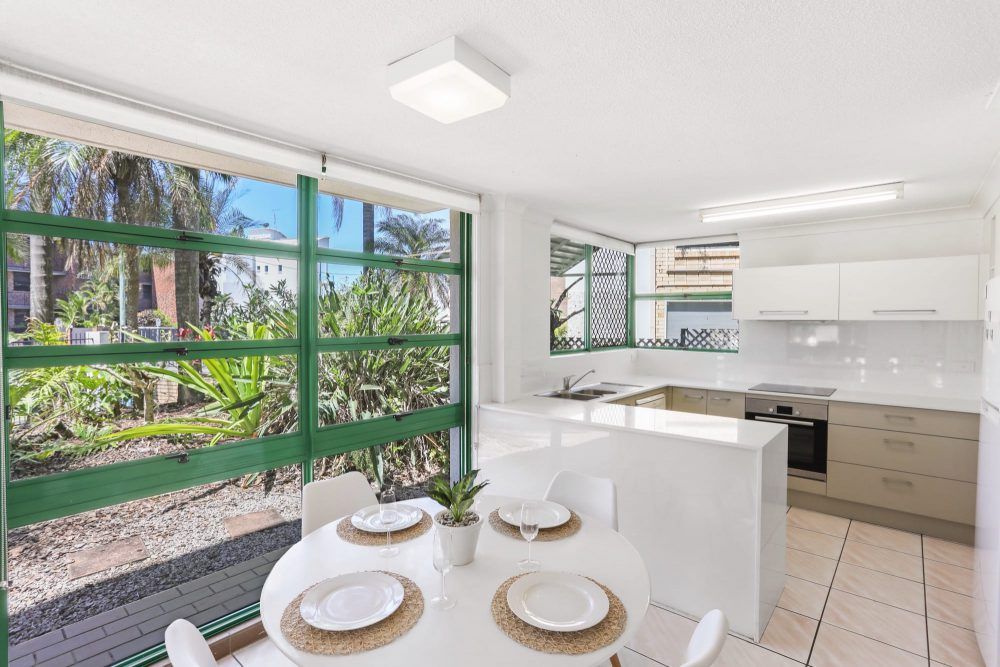 "Great setting, friendly manager and just the best location"
"Stayed at the Headland Garden Holiday Apartments in August 2019 for the Sunshine Coast Marathon and I must say I was very impressed. I find myself travelling quite often and there have been several places that would be on par with Fawlty Towers or the Guest House Paradiso but this is not one of them. Craig the manager would put Basil Fawlty to shame and is such a down to earth and friendly guy, you can approach him for anything, really made me feel as if it was my second home – takes pride in what he does and making sure guests feel welcome.
As for the appearance of the accommodation, it is well kept and maintained. There is a secure car park below which means you don't have to worry about your hire car getting damaged on the street.
When I decided to go for a dip in the pool for a couple of laps, the temperature was just right and the location being one street off from the main drag meant that it was quiet and peaceful too.
I also managed to use the clean BBQ facilities to whip up a couple of snags; nice little secluded spot right next to the tennis court if you feel like a whack of some balls.
Upon check out, I found time to get stuck into some of the entertainment in the games room (super for the kids) and even managed to challenge another guest on the pool table (better luck next time Trev).
This place has definitely left a mark on me and I would make it the first port of call on any return journey I have back to the Sunny Coast – keep up the good work Craig and co."
"Awesome Stay During World Outrigger Comp."
"The weather was perfect during our nine day stay at Headland Gardens and we enjoyed the close proximity to the beach, Surf Club, restaurants, shops, Mooloolaba and Maroochydore. We were also a short drive from our event in Kawana.
Craig was an excellent host, friendly and hospitable he also gave us a great discount for a group booking. The amenities suited us as a sports group and for what we paid for our stay it was well worth it. Although we did get some time for a bit of rest and recreation, would love to return just for a holiday."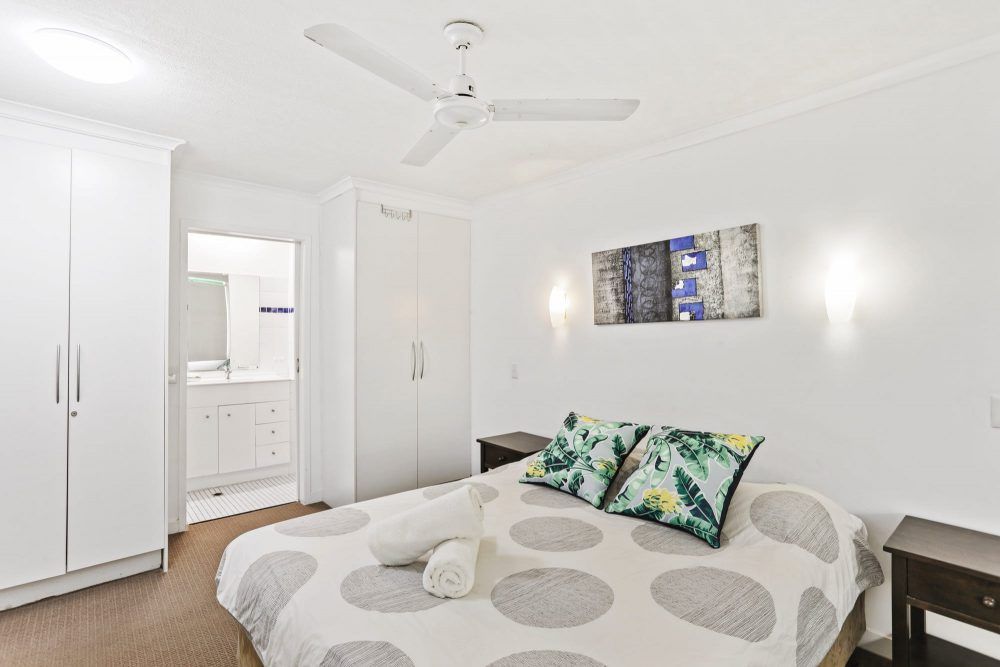 "Top Notch Accommodation"
"There was 13 guys who over 10 days stayed at this brilliant accommodation venue, We utilised 3 units. Each unit was well equip and catered our every need, It was clean and tidy and well maintained. The swimming pool, spa, sauna and games room was an added bonus and a great way to relax after a intense day paddling over each of the 8 days of competing.
The apartments were well managed and staff couldn't do enough to help with our ever request. I rate this facilities very highly and will return on my next visit to Mooloolaba."